Beware the March Hare and the Chicken Queen in Anime-Action MMORPG "NosTale"s Easter Celebration
3 min read
Easter comes to NosTale with a new raid, costumes, and tons of exciting content!
First up, thrilling Anime-Action MMORPG, NosTale, celebrates Easter with a special event that loads up players' Easter baskets with a new raid, costumes, pets, and an assortment of goodies. Face-off against the March Hare, who has filled all the eggs in the Chicken Farm with explosive (and smelly) surprises! Join the raid and stop his hare-brained scheme as you fetch exclusive event goodies.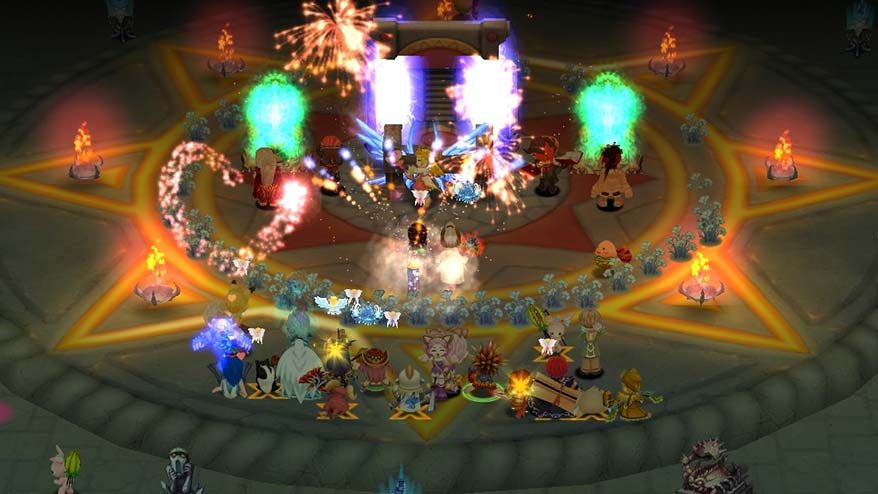 The Easter Event also sees the return of the Chicken Queen, who brings with her new mounts and pets. New Easter-themed costumes, hats and wings are also available during this limited-time event, arriving just in time to get players looking fabulous for the season. And finally, new daily and monthly missions will be added, along with family achievements and rewards, as well as raising the family level-cap from 10 to 20!
---
Gameforge Receives "Great Place to Work" Award
In company news, Gameforge recently took part in the Great Place to Work competition and was named one of the best employers in the Information Technology industry in 2019.
"It is important to us that we invest in the well-being of the team. The Great Place To Work® competition has given us the opportunity to draw a clear and neutral picture of our qualities as an employer using internationally proven research tools," said Anett Graf, Head of Human Resources at Gameforge. "For us, it's about gaining a better understanding of our more than 300 employees and drawing conclusions for our own human resources activities."
Active in over 50 countries worldwide, the title is awarded to companies that foster a high-trust and high-performance culture. Through the anonymous employee survey used in the assessment, Gameforge took high marks for team cohesion, health-promoting additional benefits, accessibility to management and fair and equal treatment of their employees.
In spite of the recent trend in the industry regarding mass layoffs, Gameforge has grown steadily in terms of sales, profits and employee base since 2016. With a workforce composed of more than 30% women and nearly 100 employees from different parts of the world, Gameforge continues recruiting talent from different levels of the gaming and tech industries. "Diversity within our workplace is something we highly value," said Tom Burk, VP of Customers and HR. "And even more so the talent and equitable treatment of our employees." At the end of March, the publisher once again participated in Kid's Day, giving both female and male students a behind-the-scenes look at the company. There are currently several vacancies advertised on the website, from student to frontend developer.
The full press release can be found here.
With more than 20 titles and over 450 million registered players, Gameforge is the leading provider of free-to-play massively multiplayer online games (MMOs) in the Western Hemisphere. Headquartered in Karlsruhe, Germany, the group offers its online games in more than 75 countries. The portfolio encompasses numerous well-known game industry brands, including prized role-playing game AION Free-to-Play and TERA, as well as Europe's most successful MMO, Metin2. Action anime MMORPG SoulWorker is the latest release in Gameforge's portfolio. Popular browser-based games such as OGame and Ikariam complete their offering. Visit Gameforge at www.gameforge.com.