GDC 2020 Indie MEGABOOTH Featured in Steam Game Festival!
3 min read
While it's impossible to replace the live experience of the GDC show floor, the next best thing is to check out the Indie MEGABOOTH GDC Showcase titles below and wishlist your favorites.
"Since we can't go to the conference this year, we thought it best to bring the conference to you! Now get out there and support some talented indie developers!"
Backworlds is a multi-dimensional puzzle platform game in which you explore by painting. Solve environmental conundrums by using each world's physical properties to your advantage. Use your own creativity to craft original solutions to the game's puzzles.
Duster is a Wild West roguelite survival adventure. Travel west towards California gold alongside a vengeful bird spirit. Scavenge for supplies, avoid wolves, and fend off outlaws. You could die of dysentery or bear attack, so be prepared for anything!
Years after a boy genius named Evan disappears, a bizarre letter arrives. Evan wants a girl named Dysis to come find him. As Dysis, you'll need to solve an intricate series of puzzles to unravel the entire mystery—and bring Evan home.
An abandoned spaceship, missing crew and a lone mysterious voice. Solve challenging puzzles and uncover what really happened to the crew of The Alabaster.
Going Under is a satirical dungeon crawler about exploring the cursed ruins of failed tech startups. As an unpaid intern in the dystopian city of Neo-Cascadia, you'll wield office junk as weaponry as you make your way through the offbeat procedural dungeons beneath your company campus.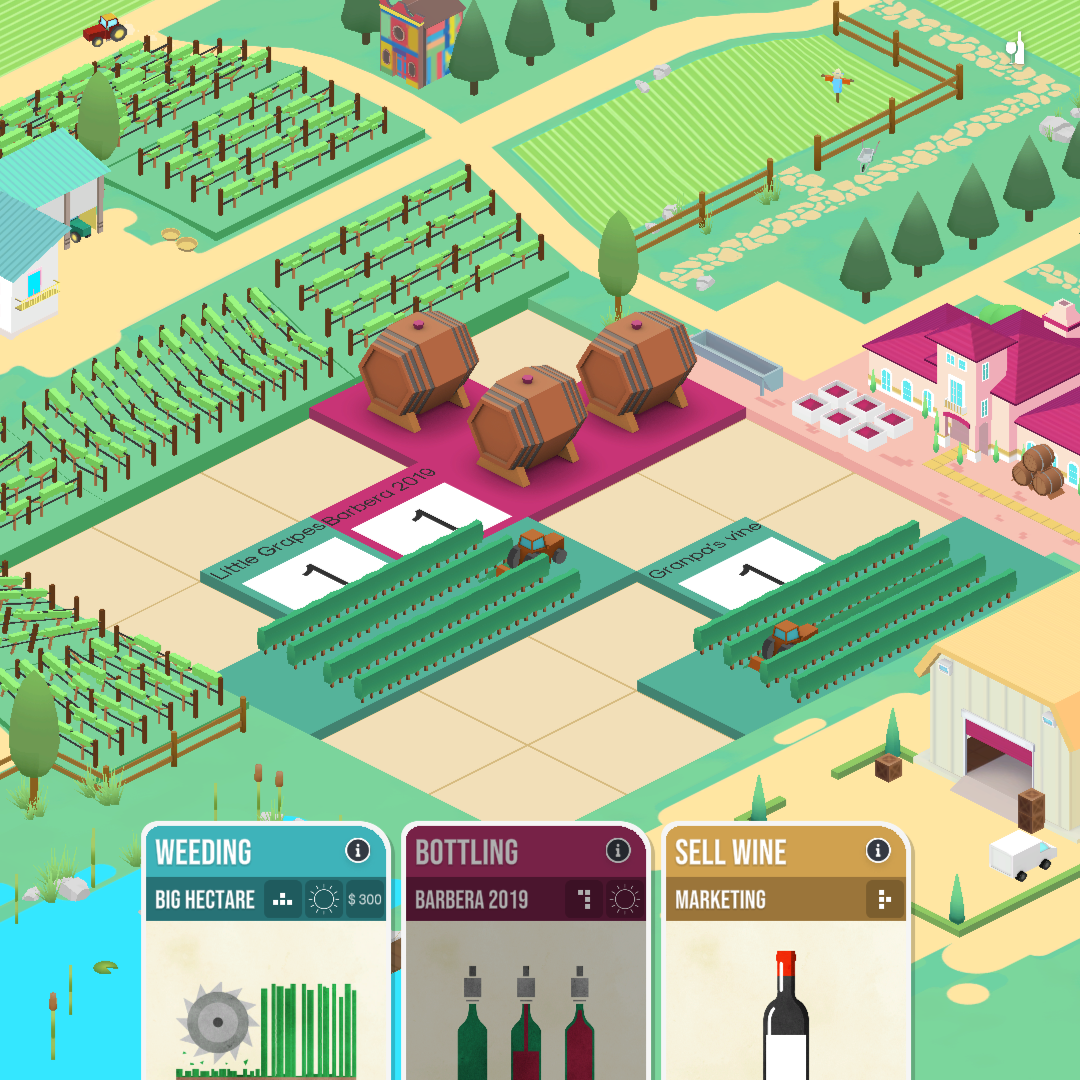 Hundred Days – Winemaking Simulator
Winemaking could be your best adventure. Make the best wine by interacting with soil and nature to take your winery to the top. Your beautiful journey into the winemaking tradition starts now.
A roguelite twin-stick shooter/brawler that never plays the same twice. Collect and control 60 different characters as the body-snatching alien Parasite with a grudge against humanity.
Maquette is a first-person recursive puzzle game that takes you into a world where every building, plant, and object are simultaneously tiny and staggeringly huge.
Mystic Pillars is an original blend of intriguing puzzles and an immersive storyline set in Ancient India, providing you with a unique gameplay experience.
You are in charge of a futuristic kitchen operating in a mysterious cyberpunk world. Automate your robot chefs to cook recipes in perfectly elegant loops to create well oiled machines that churn out dish after dish.
No surface is off limits…master gravity to run and battle along ceilings and walls, and tumble through the air like a space ninja! Team up with friends or play against them in online or local multiplayer mayhem.
Plasticity is a hauntingly beautiful puzzle-platformer where you explore a plastic-ridden world. Traverse flooded cities and ravaged lands as you make choices that profoundly change both gameplay and your future.
Playcraft is an online multiplayer sandbox game-maker where players can create games without coding and have a great time while doing it!
Quench is a story-driven puzzle game set in a colourful, lo-fi world. Become shepherd, an avatar of nature, and guide herds of animals on their difficult journey. Help Shaman, the young Elephant leader, convince the other animal tribes to join her.
Sons of Ra is the award-winning competitive tower defense game by indie studio Pharaoh Hound Games. Play solo or join your friends in this unique strategic experience.
Perception is reality. In this mind-bending first-person puzzler, you explore a surreal dream world and solve impossible puzzles using the ambiguity of depth and perspective.
Tunche is a charming, hand-drawn adventure that blends classic beat'em up brawler gameplay, roguelike elements, 4-player co-op and a pinch of shaman witchcraft. Master the ancient magical arts, defeat epic bosses and unravel the secrets of the mysterious Amazonian jungle!
We Are The Caretakers is an afrofuturist sci-fi squad management RPG. Recruit, train, and manage an arcane team of protectors to unite cultures and defend the endangered wildlife you rely on.
It's not what you say, it's how you say it. We should talk is a short-form narrative game that will make you think carefully about the words you choose. Can your relationship survive the night?