Schneider Electric's First Uninterruptible Power Supply Designed for Gaming Launches on October 21st
2 min read
Schneider Electric is thrilled to announce that their new APC Back-UPS™ Pro Gaming UPS — the first uninterruptible power supply specifically designed for gamers — will be available for purchase in North America on October 21!
The new APC Back-UPS™ Pro Gaming UPS is a stylish and state-of-the-art uninterruptible power supply (UPS) designed to protect essential gear, such as an Xbox, PlayStation, PCs, TVs, or routers/modems — keeping players in the game in the event of a power outage. The APC Back-UPS™ Pro Gaming UPS delivers uninterrupted power protection, featuring sine wave technology that safely and efficiently powers sensitive high-end electronics, an easy to read "glanceable" interface, and multiple additional features designed to meet the needs of both console and PC gamers.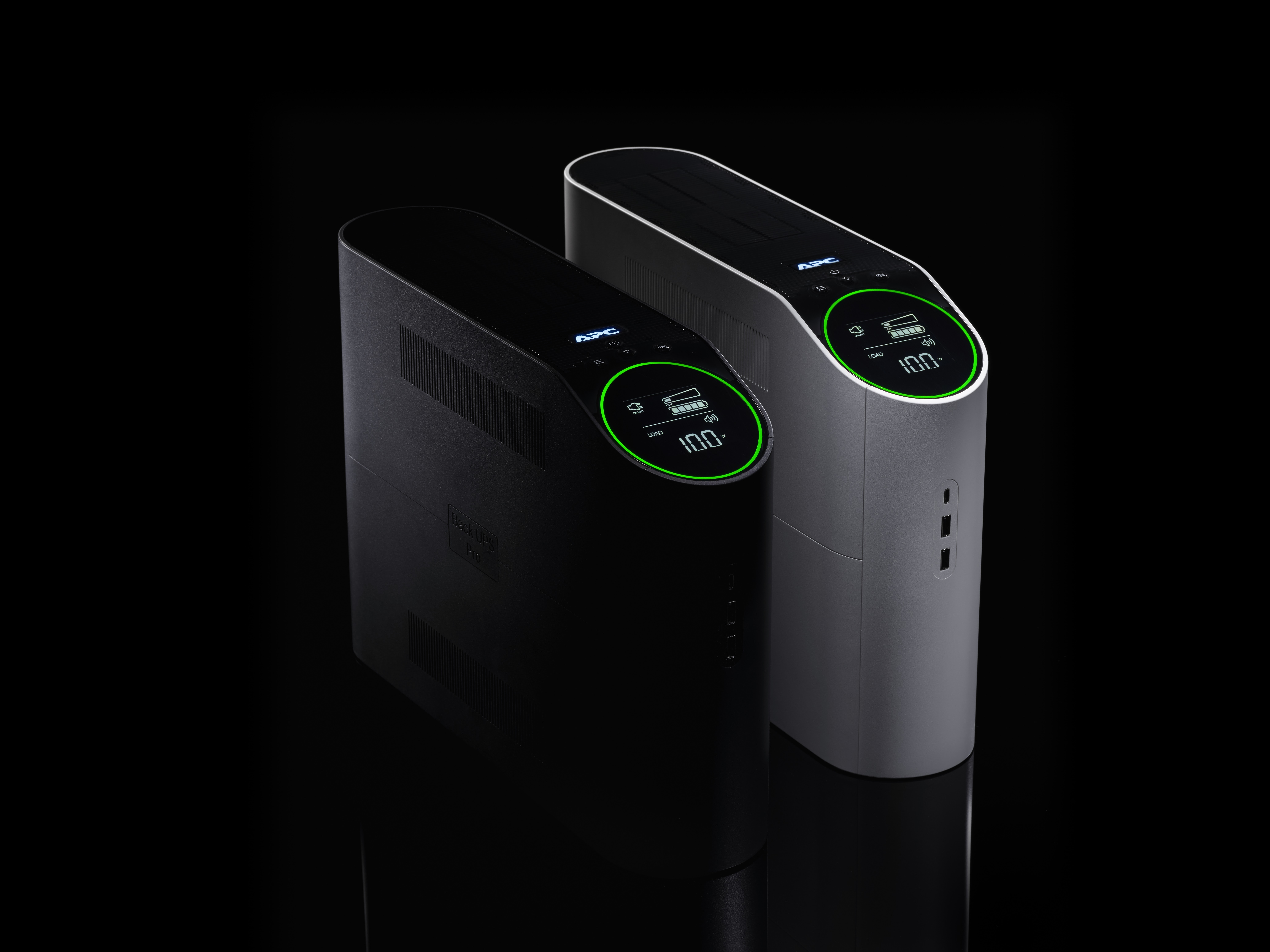 Adding the APC Back-UPS™ Pro Gaming UPS to their battle stations / entertainment centers allows gamers (both professional and recreational) to be confident that they will remain:
Protected: A gaming battery backup protects valuable gaming systems from more than seven different types of power interruptions
Connected: After shutting down a game, the system continues to provide power to a router and/or modem
In the Game: If the power is interrupted or lost during play, backup power allows gamers to finish a match and reap the rewards that would have otherwise been lost
APC Back-UPS™ Pro Gaming UPS Key Features:
Reactor Circle: When the Gaming UPS is on battery backup power, the reactor circle ticks down so you can see how much time is left at a glance
160 Degree Slant: APC made sure the reactor circle is titled at 160 degrees, so it's visible from nearly every angle
Functional Lighting: When the Gaming UPS detects a power anomaly — like surges, dips, and even wiring faults — it notifies you with pulsing lights
Custom Look: Available in two color options, both with 12 customizable RGB LED lights to match a user's gaming platform
A UPS is a vital — though often overlooked — piece of equipment that defends against unexpected electrical issues which can harm expensive hardware — and is an especially important piece of equipment to consider ahead of the launch of next gen consoles. Tens of millions of gamers suffer from unexpected disconnects due to power issues every year. Schneider Electric is also a D&H Certified Esports Provider, meaning that esports enthusiasts and pros alike can rely on the upcoming APC Back-UPS™ Pro Gaming UPS and play without the fear of a sudden power disruption causing them to disconnect unexpectedly, which results in penalties.
The APC Back-UPS™ Pro Gaming UPS is available for pre-order at retail stores nationwide and online at Amazon, Newegg, B&H Photo, and soon Best Buy and Microcenter.